Ate Food Journal
Year of release — 2017
My roles in the project — Brand, UI & UX design, web development
Tools for development — Jekyll, Firebase, Firebase Functions, NodeJS
---
Ate is a photo based food journaling application designed to help you establish and maintain a healthy eating habit without the hassle of counting calories.
The app is designed to be user-friendly, making it easy for you to take a photo of your meal with just a few taps and keep a visual record of your daily food intake. This straightforward approach has been proven to help you become more aware of what and how much you're eating, which can lead to making healthier food choices in the future.
I had the privilege of being a co-founder and lead designer of the project which started in September 2016. My responsibilities included creating the brand guidelines, designing the digital and web interfaces, as well as overseeing the frontend development.
Typography and branding
We identified three key characteristics that we believed would make Ate a popular food tracking app for daily use: ease of use, fun, and playfulness.
To ensure ease of use, we opted for legible typography with Sofia Pro as the web font and San Francisco as the main font in the iOS app. To add a touch of fun and playfulness, we included a bold, connected script font called Aerokids to the font set.
For the brand logo, I experimented with various typography options before settling on a custom-made design featuring a bitten cookie with crumbs around it. At the time of the app's initial release, it was named Ate. However, finding a suitable and available domain name for the product landing page was a challenge. Ultimately, we chose youate.com.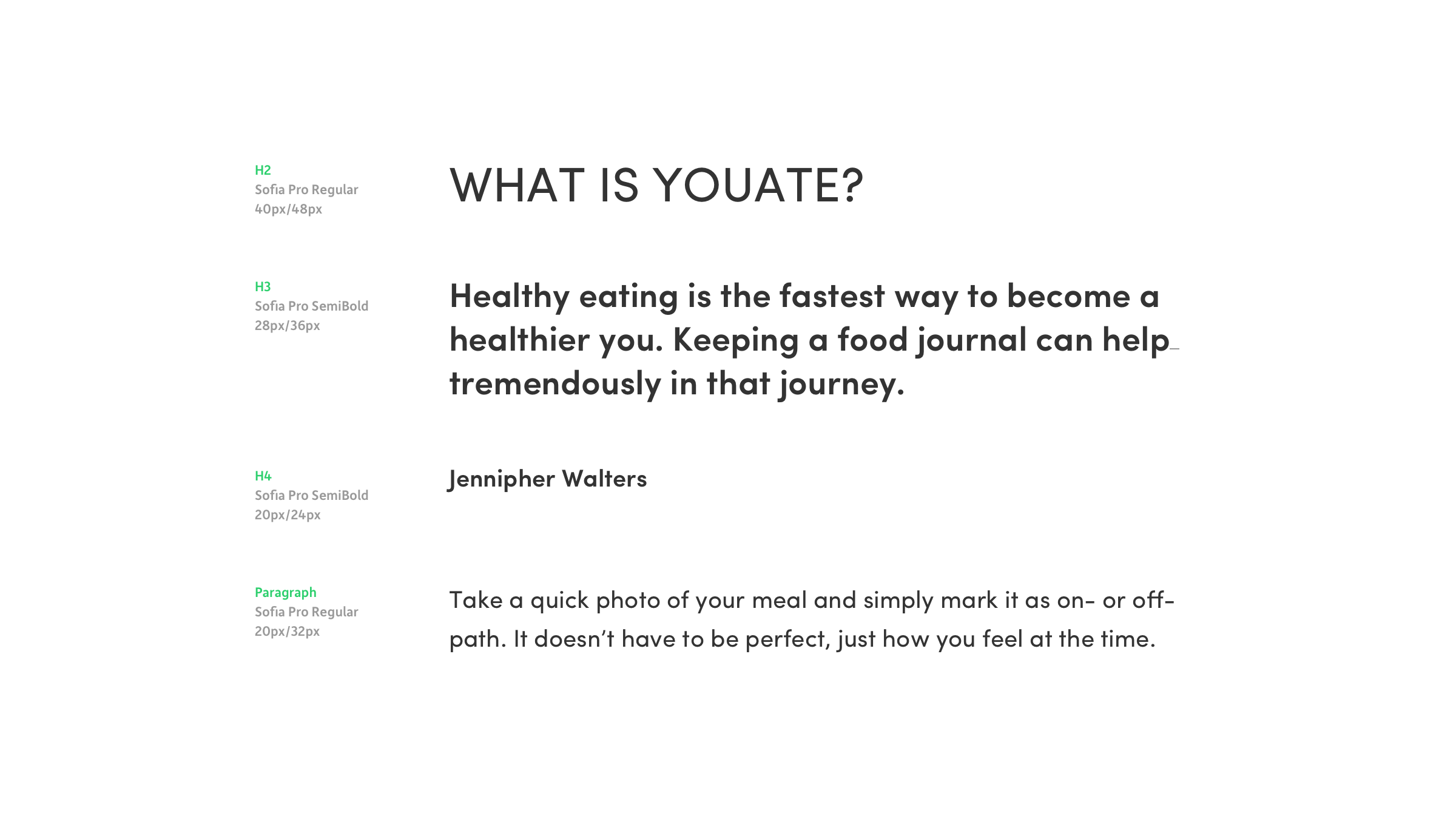 Colors and iconography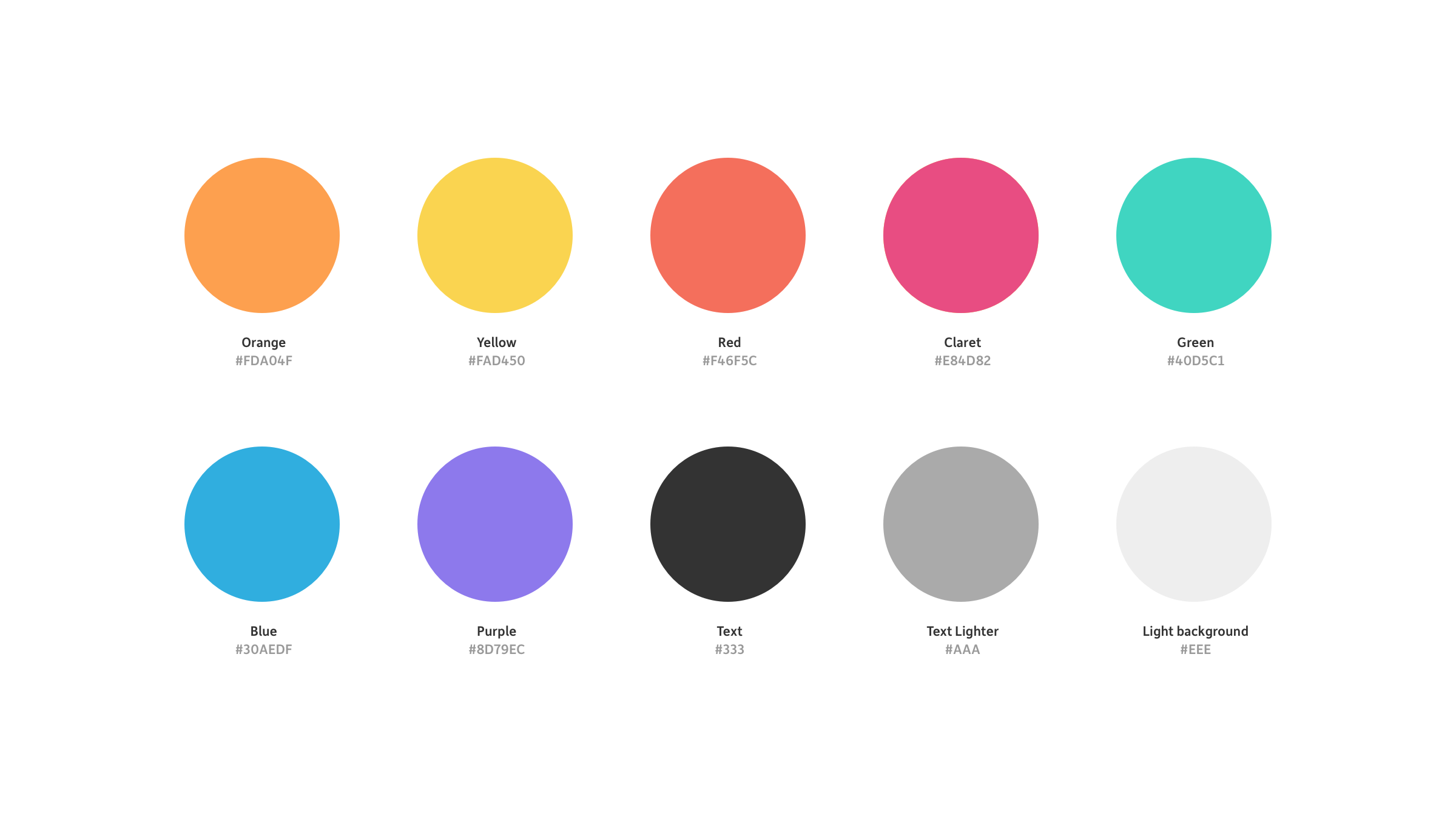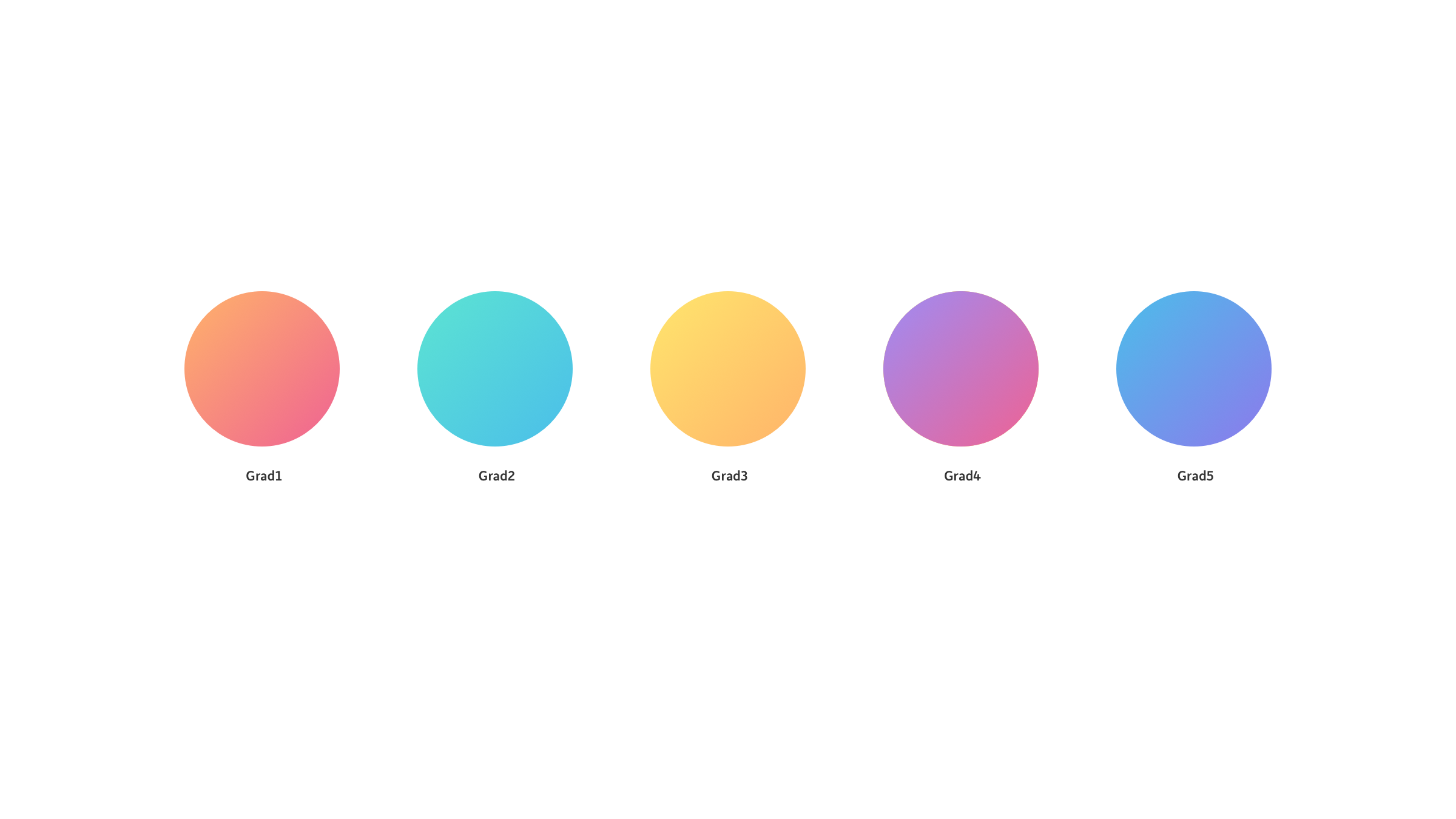 iOS app design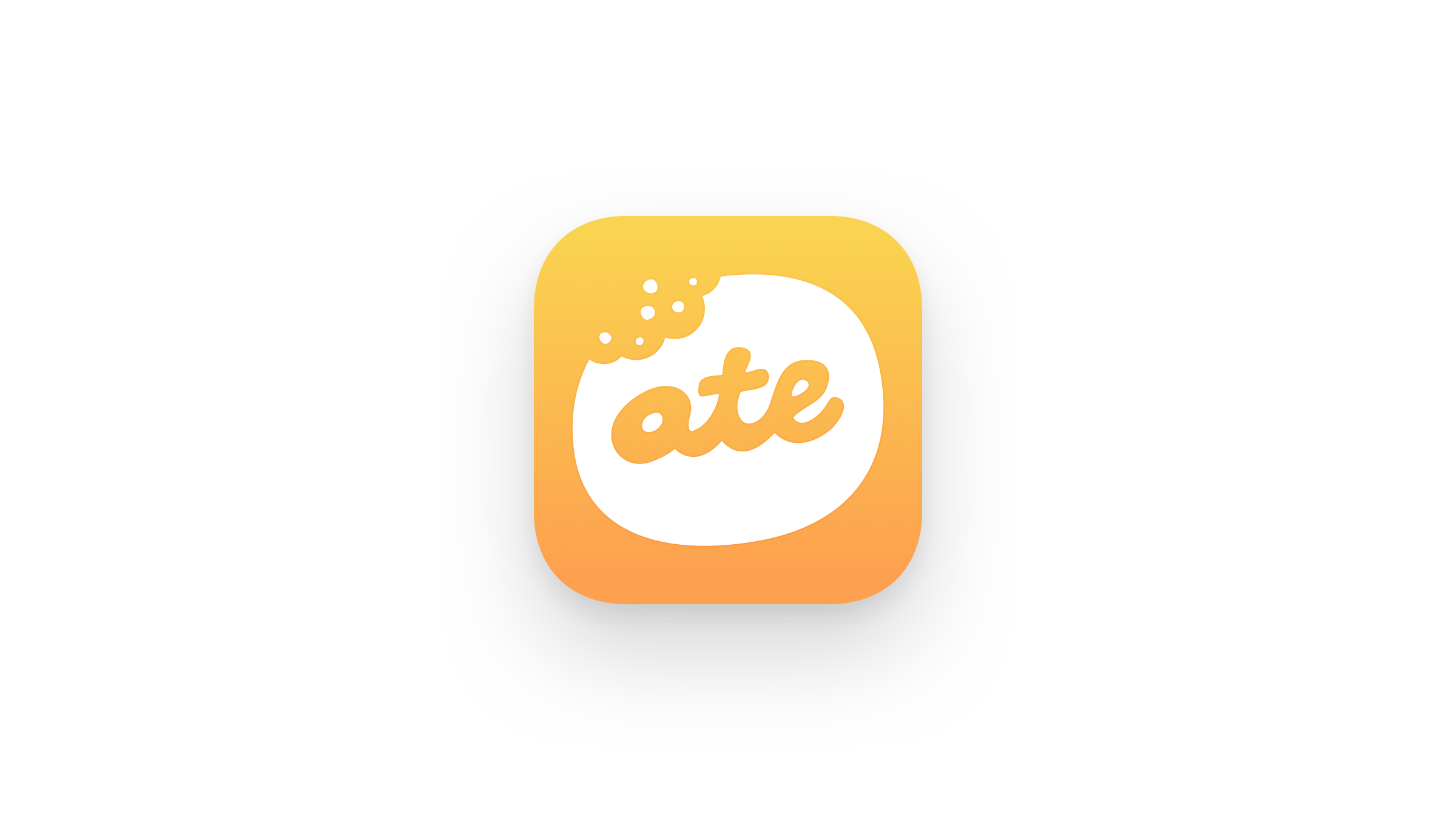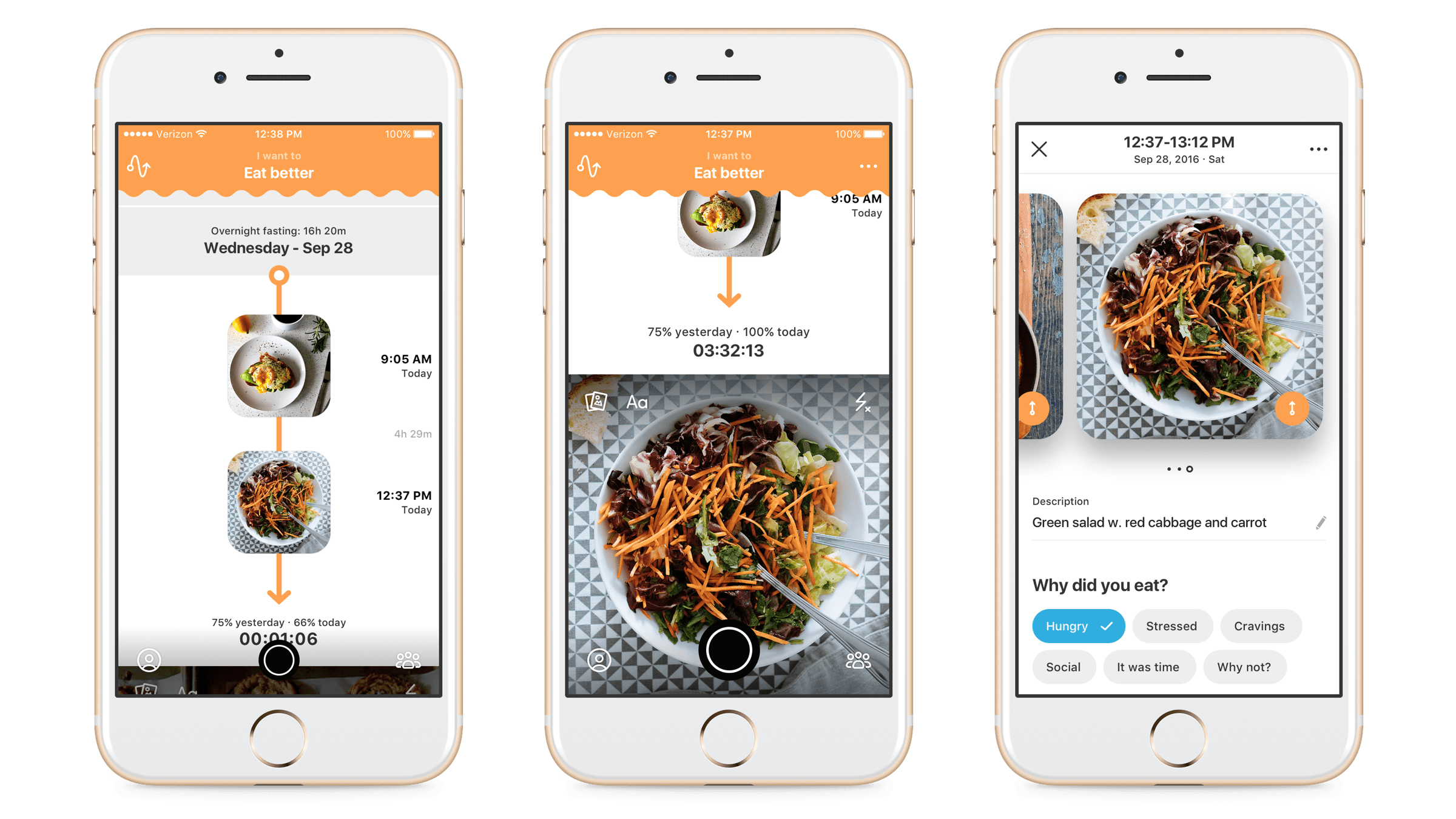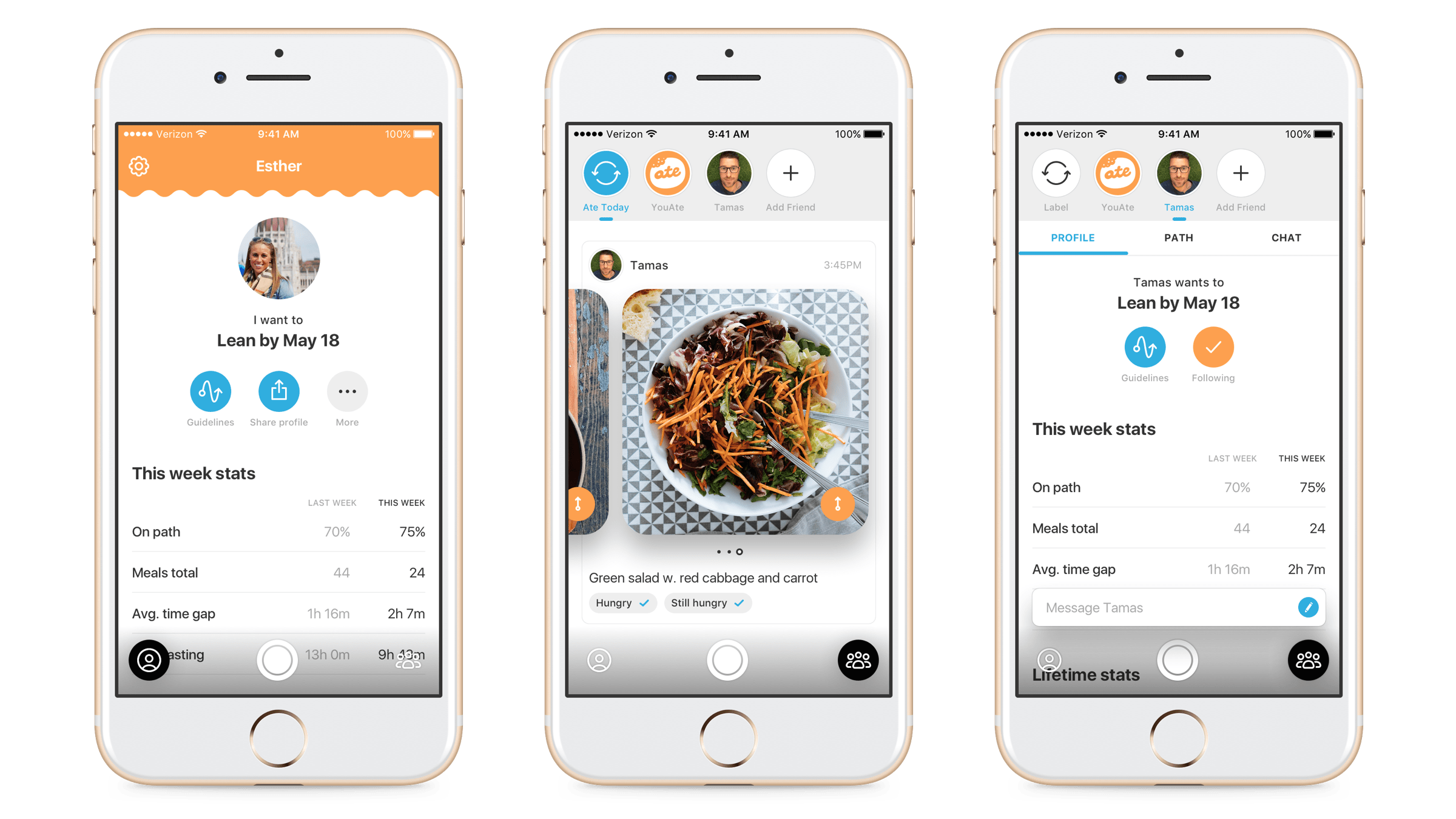 "This is a great way to keep a food diary without having to write everything down. I love taking a picture it's quick it's easy and it's very accurate. I can even look back and see what I was eating on weeks when I gain weight or lost and it definitely makes more mindful of what I'm eating when I have to take a picture. I would definitely recommend." Unfoolishone — 5 stars review in the App Store
Website design